U R S
G.PRAVEEN KUMAR
Contact

Welcome SAPAG.CO.IN
How-To Guides on Enter Prise Portal
THE KING OF ERP SOLUTION PROVIDER IN INDIA
Contact :INFO@SAPAG..CO.IN
Yahoo Chat with me gpraveen_basis@yahoo.co.in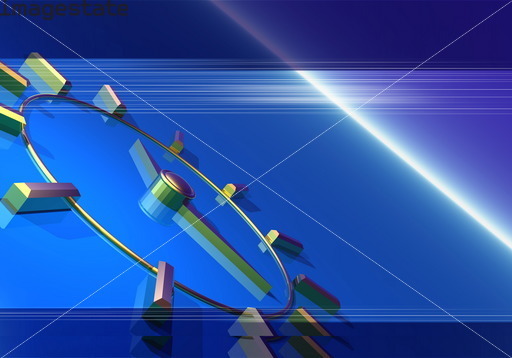 SAP NetWeaver How-To Guides
Component

How to Transport Visual Composer iViews in SAP NetWeaver 2004

Learn to transport Visual Composer iViews through your SAP Enterprise Portal landscape. This guide also discusses how to ensure you've collected all objects for the Visual Composer iView.

How to Automate Content Creation via XML (XML Content and Actions)
Learn to write and import an XML file in order to automate the creation of portal semantic objects, such as iViews, pages, and systems, and to perform actions such as assigning roles or deleting content.

How to Migrate from Workplace 2.11 to SAP Enterprise Portal 6.0 Based on Web AS 6.40

Learn to migrate Workplace 2.11 to SAP Enterprise Portal 6.0 based on Web Application Server (AS) 6.40. Understand two main scenarios: Workplace migration with the Workplace Server as the data source for the User Management Engine (UME) and Workplace migration with the LDAP directory as the data source for UME.

How to Maximize the Accessibility of the High Contrast Theme

Learn to maximize the accessibility of the High Contrast Theme by changing special theme parameters of the user interface elements. Use High Contrast Theme to offer maximum contrast between the text and its background.

How to Upload and Adapt ERP Roles to SAP Enterprise Portal

When using mySAP ERP in conjunction with SAP NetWeaver, you can make the single and composite roles of your ERP system and its content accessible through SAP Enterprise Portal. Understand the possibilities for role upload, and learn to adapt the uploaded roles from the ABAP-based backend system in the portal environment.

How to Migrate from SAP Enterprise Portal 5.0 SP6 to SAP NetWeaver 2004

Learn key steps for migrating from Enterprise Portal 5.0 SP6 to SAP NetWeaver '04.This guide describes detailed procedures required to migrate content for both the portal and Knowledge Management (KM) components.

How to Migrate from SAP Enterprise Portal 6.0 SP2 to SAP NetWeaver 2004

Learn to migrate from Enterprise Portal 6.0 SP2 to SAP NetWeaver '04. This guide describes detailed procedures required to migrate content for both the portal and Knowledge Management and Collaboration (KMC) components.

How to Use the Portal Content Directory (PCD) Inspector tool

Using the Portal Content Directory (PCD) Inspector tool, portal administrators can modify and analyze PCD objects, visualizing the associated object properties and object dependencies structure.

How to Configure Permissions for Initial Content in SAP Enterprise Portal 6.0
This guide provides recommendations for configuring initial permissions to enable the pre-configured portal roles to access initial content objects relevant to each role. The two main topics are security zones and portal content.

How to Set Up and Configure a Global Portal Environment with Syndicated Content

SAP offers an enterprise portal-based solution for sharing, integrating, and displaying multi-lingual information located in applications and persistence layers all over the world. This guide helps you to understand the concepts behind the current global portal solution of syndicated content, and learn the requirements and procedures necessary to implement it.

How to Build Dynamically Propagated Tree

Learn to develop a portal component that displays a dynamically propagated tree with the possibility of adding nodes, assigning icons to the nodes (i.e. directory and file names, database tables and columns, and XML hierarchy), and assigning client-side events.

How to Configure the J2EE Engine Deployment Descriptor

Learn to implement the reverse proxy filter and portal gateway in SAP Enterprise Portal 6.0 on Web Application Server 6.40. This guide also provides information about the XML elements in the deployment descriptor file, web.xml, including the specific XML elements that implement the reverse proxy filter and portal gateway mechanisms in the portal environment.

How to Use Query Functions with the Distributed Query Engine (DQE)

This guide provides the technical information necessary to retrieve data from back-end applications using the Distributed Query Engine (DQE). It gives instruction on query constructs and grammar.

How to Modify the Portal Framework Page in SAP Enterprise Portal 6.0

This document provides guidelines for portal administrators and developers who may need to edit or modify the various aspects of the framework page and its iViews. It also defines which customization methods are acceptable and supported by SAP.

How to Enable Links in the Tool Area

Learn about configuration of the tool area iView and modification of its associated properties.

How to Configure the Universal Worklist
Learn to configure and customize the Universal Worklist (UWL) for business workflow scenarios. This guide discusses customization of existing list views, item launch configuration, custom attributes, list views with custom attributes, decision views, and tailored UWL views.

How to Optimize Network Traffic in SAP Enterprise Portal 6.0

Learn to enhance performance of SAP Enterprise Portal 6.0 by fine-tuning the design-time configuration of the portal, the Java 2 Platform, Enterprise Edition (J2EE) engine, and other related components. Such configuration can reduce network traffic, round-trip time, and the total number of round trips.

How to Transport SAP Enterprise Portal 6.0 Content
Learn to design a process that efficiently transports SAP Enterprise Portal (EP) 6.0 content across system boundaries. This guide explains the use of the import and export functionality of EP 6.0 on Web Application Server 6.40.

How to Fine Tune Performance of Portal Platform

This guide explains how to fine-tune SAP Enterprise Portal (EP) 6.0 on Web Application Server 6.40 to optimize performance. Find information on various performance-tuning processes for operating systems, SAP Web Application Server (Java), databases, browsers, as well as suggestions for monitoring the network environment for EP.


Integration Scenario

How to Integrate Unified Worklist to XI BPM via Workflow

Learn how to trigger a BWF within ccBPM of XI, and to display the corresponding work item in the Universal Work List of EP and KMC.


SAP NetWeaver 2004
Exchange Infrastructure

Knowledge Management, TREX and Collaboration

Master Data Management

Web Application Server
SAP NetWeaver 2004s
Business Information Management

Custom Development

End-to End Process Integration

Unified Life-Cycle Management

User Productivity Enablement